Electric Vehicle Peace Of Mind Semi-Annual Inspection
What is it?
Our peace of mind semi-annual inspection is an 85-point inspection that covers all the vehicle's critical components and systems. This inspection includes checking and rotating tires, brakes, suspension, steering, axles, lights, fluid levels, filters, and a visual inspection of high voltage insulation.
How much does it cost?
$135 + cost of filters and fluids.
Will it cover warranty requirements?
Yes, this inspection will meet and, in most cases, exceed the manufacturer's minimum maintenance inspection/ tire rotation requirements. Additional services may be required to cover the manufacturer's requirements. E.G. Brake fluid, Coolant, Oil Changes, Brake Service, and more.
Why choose us?
A Red Seal, E.V. certified technician will carry out every peace of mind inspection. Having the right set of eyeballs on the job is critical. We also aim to exceed the minimum inspection standards that manufacturers have put forth. These minimum OEM standards do not put the customer's safety and their investment first but merely intend to get a vehicle through its warranty period.
Inspection Points
In-Vehicle
-Battery ventilation filter or vent (if equipped): Clean or replace.
Under Hood
-Inverter/Converter Assembly and Cover: Damaged, Leaking
-HV Motor: Leakage
-High voltage cable: Damaged, Rodent Damage, Corrosion, Looseness
-HV coolant: Strength, PH, condition
-HV coolant hoses and clamps: Condition, Leakage
Charging Port: Damage, Corrosion
Under Vehicle
-Protective Covers: Damage, Looseness
-Drive Unit: Leakage, Fluid level & condition
-HV Cables: Damage, Looseness
-Battery Housing: Damage, Leakage, Corrosion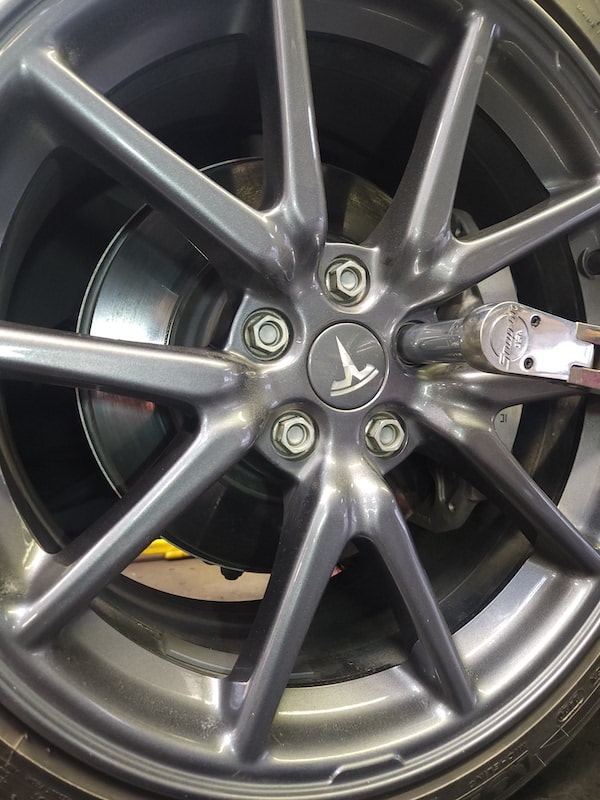 ---
Makes & Models We Service
Chevrolet
Bolt, Volt, Equinox, Blazer, Silverado,
Toyota
Prius, Corolla, Camry, RAV4, Venza, Highlander, Sequioa, Sienna, Tundra
Tesla
Model X, Model S, Model Y & Model 3
Book your EV or Hybrid Servicing today:
*Space is limited; must be booked in advance
*Our online booking is subject to availability. We will contact you back during our business hours via email or phone to confirm your requested booking time.